About JACHTS-Columbia Can
Our motto here at JACHTS-Columbia Can, LLC is "Do business the right way." We live up to this everyday by offering you high quality products that meet your requirements, expert logistics to coordinate and deliver products when you need them, and highly personalized customer service to solve any issues that arise.
We're a full-service stocking distributor of an extensive array of industrial packaging ranging from a full line of plastics, tin, steel, fiber, bottle, jar, and corrugated products. JACHTS-Columbia Can is also a BWAY Master Distributor and we have direct access to BWAY's complete product line. In addition, our strong network of industrial packaging suppliers enables us to deliver unmatched flexibility in filling all size orders.
JACHTS-Columbia Can and JNS-SmithChem, LLC have the advantage of operating as sister companies from our 100,000 square foot warehouse in Paterson, New Jersey. This arrangement not only offers our customers an extensive catalog of both packaging and raw materials, it enables us to provide you with a combined supply package based on bulk pricing and timely delivery requirements.
At JACHTS-Columbia Can, we've served the industry proudly for over two decades and have climbed to a leadership position in the Northeast. Our highly professional sales force and veteran customer service, operations, and warehouse teams bring unparalleled industry knowledge, in-depth experience, and proficient customer service to all our business relationships.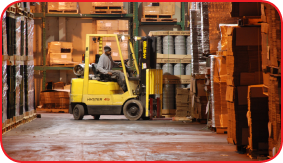 Our History
| | |
| --- | --- |
| 1987 | Darren Jachts founds JACHTS Chemical and Container Corp. |
| 2000 | JACHTS Chemical and Container Corp merges the Seaboard Sales Corp. container and raw material divisions to form JACHTS Container Corp. and JNS Supply, LLC |
| 2009 | JACHTS-Columbia Can, LLC facilitates purchase of SmithChem and Young, LLC to establish both JACHTS-Columbia Can, LLC and JNS-SmithChem, LLC as the premier distributor in the Northeast for both packaging and raw materials |
| 2009 | JACHTS-Columbia Can, LLC merges with Prime Packaging Inc. |
| 2010 | JACHTS-Columbia Can, LLC purchases C.D. Miller Packaging, Inc. |